Friday, March 30, 2007
Moving?
Yep, I'm thinking about it. I'm thinking about making the move to wordpress. I've started a new blog
here
. I've imported all my old post from here. There are some features I like better on wordpress. But I'm comfortable here. We will see. Check it out. I like to hear your opinions
Labels: Bloggity Blog Blog
Posted by Heather Noel :: 8:29 PM :: 1 Comments:

---------------------------------------
SAHM...day 2, potty training
So yesterday was quite fun. Tanner and I went shopping and then to Chuck E. Cheese for a

birthday

party. He had a blast, the older he gets the more excited he gets about things. Now that I have a week off for a whole week off we are focusing on potty training. And he's so okay with it. Every 30 minutes I say "Lets go to the potty" he jumps up and he runs to the potty. So far today he's gone

every time

I put him on there. BUT his diaper is still wet. So he's trying but I'm still not sure if he can tell when he has to go. Or if he just cant put it together. Because he jumps up from the potty when he goes, and claps his hands and says "

Yay

! I

peepee

in potty" so he knows he's going.

Hmmm

. We'll just have to stay diligent and keep our fingers crossed.

Labels: Potty Training adventures


Posted by Heather Noel :: 10:38 AM :: 2 Comments:

---------------------------------------
It's someone's birthday!!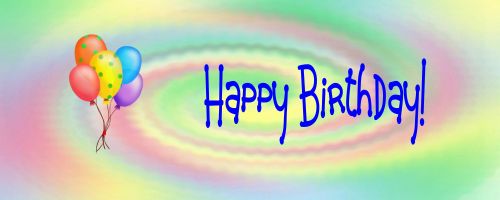 It Jessica's birthday over at Raising Joey!! Stop by and wish her a happy birthday. And while you're there take a look at her adorable son. Happy birthday Jess!!

Labels: friends


Posted by Heather Noel :: 7:48 AM :: 1 Comments:

---------------------------------------
Wednesday, March 28, 2007
So I'm officially a SAHM....kinda
For the next week and a half completely. But of course I still have school. But I will be home everyday before 2. I'm excited. I am so ready for to relax for the next week. I have lots of stuff I want to accomplish. Mostly Spring cleaning. Yeah I've got that itch. I had so much fun at Tanner's school today. We got to hide all the Easter eggs and it was so much fun watching them find all the eggs. And they did. They played in the water, and got dirty. We found out that Tanner's buddy from school actually lives right down the street from us, so his mom and I are going to try and get together and let them play together. I am also planning to hit the potty training head on. Hopefully we can accomplish something in the next week. Well. Its 10:00 my normal bed time, and I dont have to go to sleep. I'm not sure what to do. Hmmm. Well unitl tomorrow my first offical day as a SAHM!!!
Posted by Heather Noel :: 8:56 PM :: 2 Comments:

---------------------------------------
Wordless Wednesday...Spring has so Sprung!!
Okay so not so wordless, we took these today, the weather was gorgouse, and I thought they turned out pretty good.
Posted by Heather Noel :: 8:47 PM :: 0 Comments:

---------------------------------------
Tuesday, March 27, 2007
I promised pictures....

So here we go. We had Easter early with my in laws, because my mother in law will be in Oklahoma over Easter. Tanner had a blast. He died eggs...
And boy did he ever get messy...note the too small t-shirt. I
didn't
think about shoes, and his white sneakers looked like rainbows, thank God for the Mr. Clean magic eraser....
After a wardrobe change, and trying to get his hands from being green, Scott hid Easter eggs, and I must say that my little monster did pretty good finding them by himself...
I

don't

know why this one turned out blurry sorry. But you can still see how cute he is.
This is my favorite picture from Sunday. We had so much fun. This is the first time that he was actually excited about doing eggs and finding them. He's gotten to this fun age where he loves everything and he wants to try it all. I love watching him grow and be

adventurous

. I cant wait for Halloween this year. Tomorrow he has an Easter egg hunt at school, and since I only have one exam...just one, I get to go and volunteer. Its going to be so much fun.

Labels: The kid


Posted by Heather Noel :: 7:25 PM :: 2 Comments:

---------------------------------------

Just a quickie

So I get back into the swing of things and school hits me with a butt load of stuff to do. But I can finally say, I am done with all my papers. Yay me. No more up til midnight at the computer. Well at least until next semester. In the past week I have written 7 papers, given a speech, and as of now taken one exam, number 2 is next period, and number 3 is in the morning. And hopefully that will be my last one for the week. If I get lucky I will get out of class by 930, and I start my break early. Yippee. When I get home tonight I have some great pictures from this weekend to upload. So let me go, I want to study a little bit before my exam. Unti later all.

Labels: school


Posted by Heather Noel :: 9:44 AM :: 1 Comments:

---------------------------------------
Friday, March 23, 2007
My big boy...
While we're still working on the potty, Tanner likes to wear big boy underware, but since we still have accidents he has to wear them on top of his diaper. I think he's so cute wearing them. But of course I'm a bit biased
Labels: The kid
Posted by Heather Noel :: 9:00 PM :: 3 Comments:

---------------------------------------
Thursday, March 22, 2007
I'm Back....
Yay!! I'm up and running. Thank God. Thanks to Beck's other half, my laptop is up and running and I can blog from the comfort of the living room again. All I can say is THANK YOU CHRIS!! Well I guess I should try and update. So I am in countdown mode at the job. One more week. Finals are next week. Ugh. I shouldnt complain I really only have 3 finals, its not too bad. I have 2 oral reports to do on Mon aand Tues that kinda sucks but hey. Once I leave Thurs I'm out for a week. Tanner is a mess. He is just the total boy package. Wanting to play outside and get dirty. He's always wanting to go to school, he doesnt understand why mommy goes everyday andhe doesnt. I feel bad that school ends for him in May and they're out for the summer, I'm going to try to find something for him to join. I have to call around and see if there are any sports or anything that starts at 2. Scott has been absolutly wonderful. He has cleaned the whole house. And he's kept it that way all week, that's been so wonderful. Now that things are going to be slowing down, I can get back into my regular blogging schedule. Reading and writing. I know this is quick but I am a little tired. I have a lot of Tanner stories but no time right now, and hopefully I can some more pictures uploaded and on here. And now ladies and ladies we will be returning to our regularly scheduled blogging program.

Labels: Just stuff


Posted by Heather Noel :: 9:08 PM :: 4 Comments:

---------------------------------------
Sunday, March 18, 2007
Regrets
Labels: Nothing but family
Posted by Heather Noel :: 4:59 PM :: 2 Comments:

---------------------------------------
Saturday, March 17, 2007
My Aunt Val
My aunt Val lost her battle with cancer last night. We knew this was coming but it doesnt lessen the saddness that comes with it. Val was a great person who was always laughing and smiling. We love you Val, and you will be missed.
Posted by Heather Noel :: 10:26 AM :: 5 Comments:

---------------------------------------
Friday, March 16, 2007
Big Announcement!!

Are you ready for this? I took

every one's

advice, and I quit my job. I put my notice in this morning. So March 30 is my last day. I cant help but feel relieved. I kind of feel guilty because I love the kids there but, I have to worry about my kid more. He's so ready to be potty trained and with me being home more I can work on it more. My body needs a break. I've been out of work for the past 3 days because I felt like I was dying. I haven't been able to sleep all week. When I woke up Tues, my head felt like it was going to explode, my throat was swollen. I cant miss school because finals are coming so I called into work. Wed when I woke or should I say got out of bed, my head was still throbbing, and one of my glands in my throat was so swollen you could see it from the outside. Lovely. So I called in again Wed. and I think that was the

decision

maker for me. I

don't

ever remember being this sick before...so often. I'd get sick, I stayed in bed, I got better. The way I'm going now I

don't

have any rest. I wake up every 2 hours while I'm sleeping. I can tell you exactly what time I wake up because I stare at the clock...hopefully this will bring some kind of balance back into our home. Into my life. I called a phone nurse last night, and she said I have some of the symptoms of Mono, but she could not diagnosis me and I should see my

Dr

. Well since I've been waiting for my insurance to kick in I currently don't have a

Dr

. But what I read online about it there is nothing they can do for it. Just lots of rest. NO vigorous

activities

, and

Tylenol

. SO...that's what I'm going to do. Rest. I go back to work this afternoon, and I'll be counting down until the 30

th

. Oh yeah Mir I looked in what you said about the loan and I have to turn my application in at the end of the month. Thanks.

Labels: Just stuff


Posted by Heather Noel :: 9:23 AM :: 1 Comments:

---------------------------------------
Tuesday, March 13, 2007
Its MeMe time
tink
Originally uploaded by HeatherScott.

Jess, tagged me. I'm suppose to list five things I love about being a woman. Just to let you know, most of mine are yours too Jess.


1. Jewlery, I love being able to wear it and show it off.

2. PREGNANCY, While mine was awful, I loved being pregnant. I hate the fact that I probably wont expiriance it again

3. BEING CALLED MOMMY! Who knew one word could change your life completely

4. BEING A SISTER, how wonderful is it to have someone connected to you your whole life, and then they become your best friend.

5. BEING A WIFE, meeting the man of my dreams and saying I do, need I say more?? (loving this answer)

Who am I going to tag, lets see, Tonya, Beck, and Mir.

Posted by Heather Noel :: 10:51 AM :: 2 Comments:

---------------------------------------
Happy Anniversary
Today is actually or 3rd wedding anniversary and our 4th anniversary of being together. I love you Scott. You make me feel special, and love me like no other could. Here's to many, many more. Always.
Posted by Heather Noel :: 5:57 AM :: 1 Comments:

---------------------------------------
Monday, March 12, 2007
How could I forget?
So with the

hustle

and

bustle

of the of the past 2 weeks, I missed a very important day. Dr. Seuss's birthday (Mar 2). Of course at Tanner's school they made hats and read some of the great books. I was given this picture today. How cute does he look in his Cat in the Hat? He had a problem keeping it up.

Suprising

since he has such a big head. I did my report today. I must say out of the 3 of us who went today, I felt like I was more informed and my board looked better (but I'm not

braggin

' I swear). So a little bit of stress is lifted from my shoulders. Now I only have 3 more to do.

Shouldn't

be a problem, I plan to get them done this weekend. Now for the really big news...Tanner is going to the potty!!

Yay

!! We started trying again

Saturday

. I got him a

different

potty chair and the minute he saw it he got all excited. Sunday we woke up and he went pee pee. Later in the day, he had a poop, and this morning he got up first thing and went pee pee again. He gets so excited, and he's actually wanting to sit there so hopefully this is it, and we're on our way to no more diapers. He's still not feeling too good, he's got that pitiful cough, and he's very clingy. Hopefully tomorrow he will just be a bum with daddy and rest. As for anything else I will try to catch up in the morning. Jess, I promise I will get to your meme, and there's another one I saw that will be great for me to do tomorrow. So until later.
Posted by Heather Noel :: 7:16 PM :: 0 Comments:

---------------------------------------
Sunday, March 11, 2007
Here Ye, Here Ye...

Let it be known that I, Heather, have become a blogging slacker. I know, I know shocking. Well hopefully it only last a couple of more weeks. Once my classes go back down to 4 a day, I should be able to get back to my normal once a day routine. So for the few of you who read my blog, I'm sorry. But let me get to updating...Tanner still has a pretty nasty cough, bad enough that I kept him home from school Friday. He acts fine until he starts to cough. Then sometimes its so bad that he throws up. So any advise out there from other moms? How long do I let a cough go before I call the dr? In school news, I finished my project board. Yay for me (Thank you Jess for all your help). I'm going to take a picture so everyone can see it. So that's one big project down, 6 more to go. The rest really arent that hard, my plan is to get one done, Thrus, Fri, Sat, and maybe 2 on Sunday and I'll be done. Finals are coming up in 2 weeks. Not looking forward to that. But I just have to keep reminding myself that in 23 more weeks I graduate. I'm trying to think here...my brain froze on me. Oh as you see I'm in the process of changing my blog. Tonya made me the most awesome banner for my blog, but I cant seem to get it work right now. Hopefully within the next day or 2 it will be there for all to see. For all of you whose blogs I read, I promise I'm still reading them, but its usually between classes and I dont have time to comment. I will try to do better. I promise. Okay, now I'm off to take a shower and get some study time in before bed.

Labels: Bloggity Blog Blog, school, The kid


Posted by Heather Noel :: 6:43 PM :: 4 Comments:

---------------------------------------
Wednesday, March 07, 2007
Trying to catch up

So I skipped school today, and asked for the day off at work so I could catch up on my research papers. I finished one and the presentation board that goes with it. I have all the information to write the next one. I talked my boss at work and told her that I feel like I should quit because of everything going on with school, (I need another day off next week). And she no, that they didnt mind working with me. So for now I'm sticking it out. I did ask about getting some extra on my student loan, and I'm suppose to go apply at the end of the month. SO we will see how that goes. I've been so busy, that I didnt get to get on here and embarass my sister. Her birthday was yesterday and I planned to post some little baby pictures of her. Maybe I'll do that tomorrow. We did take her to the movies last night and saw Wild Hogs. That movie was too funny. Loved it. In Tanner news, he has another damn cold, how he got it I dont know. He was fine until like 3am, he woke crying and not being able to breath, and he was burning up. But he didnt have a fever. So he woke up in a good mood, and wanted to go to school, so I took him and told them to call me if he looks like he doesnt feel good. I didnt get a phone call, but he's coughing and his noes is running none stop. Ugh. Its like we get rid of some ailment and another damn one pops up.
Posted by Heather Noel :: 6:55 PM :: 3 Comments:

---------------------------------------
Sunday, March 04, 2007
Lots and Lots of pictures
So today's post is more upbeat than the past couple ones. We took Tanner to get his pictures taken today at Picture People. Let me just say that they are awesome. The photographer did such a good job, and she was so patient it was crazy and fun. Picking pictures was not an easy task. So sit back and enjoy:
This is his 2 year old picture. I like this better than just the number we got last year.
This is one of my favorites. He's trying to blow the bubbles.
So there you go. There are tons more. BUT I couldnt afford all of them. They are suppose to be up tomorrow on their website, and I will link there so you can see them if you want.

Labels: The kid


Posted by Heather Noel :: 7:02 PM :: 5 Comments:

---------------------------------------
Saturday, March 03, 2007
When do you step in?

So those of you who have been reading my blog for awhile know that we've had issues with our neighbors. From septic tanks on our property to kidnapping their dogs and putting them in better homes. Well the lady has since booted out the boyfriend and is trying to get things straight. But guess what? The boyfriend? Yeah he's CRAZY! I mean really. He sneaks over there while she's gone. He trashes her house and yard. He's busted her water pipe, which we fixed for her. And today...we went grocery shopping and I come back to find a lot of glass busted in the street in front of our houses. I'm not talking one or two bottles, I'm talking mirrors or windows. So Kristi and I try to sweep it out of the road because I really dont want anyone messing up their cars, especially us...but I notice there is a whole bunch of stuff in her front yard that wasnt there before. So I go look and its some clothes and pieces of her house. He literally ripped off her siding. Then some of the neighborhood kids come over and say that he came over and showed out, but "He didnt hit her today" because one of their brothers was there. Then they contined that he was crazy and he had a gun...I about shit my pants. HELLO!! This is next door to me. I talk to her kids alomost everyday. And we know when the creep shows up because his truck is so load it shakes our walls. SO what do I do? Will it do any good to call the cops? And if I call the cops, whats to stop him from going nuts on us? I mean hello...gun? I'm not jumping at any sound I hear. I feel bad for her, then part of me wants to shake her and say look do something, you have kids. RUN! HIDE!! CALL THE COPS! But how do you tell someone that? I just dont know. ***Just an update, I ended up calling the cops last night but all they did was a drive by. So I'm not sure what happened. Her boyfriend called back around 1130, so I called and asked the cops to check on her because I knew he wasnt suppose to be there.

Labels: Grrr...


Posted by Heather Noel :: 11:10 PM :: 1 Comments:

---------------------------------------