Sunday, April 01, 2007
Making the switch
Yes, I'm doing. I have decided to move to WordPress. So if I happen to be lucky enough to be on your blogroll go ahead and change it to the new
Flaugh's Flaws
. I will be keeping my blogger account open so I can continue to comment on everyones blogs. Oh yeah if you tried to watch the video I posted ealier, I fixed it. Make sure you push play.
Labels: Bloggity Blog Blog
Posted by Heather Noel :: 4:30 PM :: 0 Comments:

---------------------------------------
Friday, March 30, 2007
Moving?

Yep, I'm thinking about it. I'm thinking about making the move to wordpress. I've started a new blog

here

. I've imported all my old post from here. There are some features I like better on wordpress. But I'm comfortable here. We will see. Check it out. I like to hear your opinions

Labels: Bloggity Blog Blog


Posted by Heather Noel :: 8:29 PM :: 1 Comments:

---------------------------------------
SAHM...day 2, potty training
So yesterday was quite fun. Tanner and I went shopping and then to Chuck E. Cheese for a

birthday

party. He had a blast, the older he gets the more excited he gets about things. Now that I have a week off for a whole week off we are focusing on potty training. And he's so okay with it. Every 30 minutes I say "Lets go to the potty" he jumps up and he runs to the potty. So far today he's gone

every time

I put him on there. BUT his diaper is still wet. So he's trying but I'm still not sure if he can tell when he has to go. Or if he just cant put it together. Because he jumps up from the potty when he goes, and claps his hands and says "

Yay

! I

peepee

in potty" so he knows he's going.

Hmmm

. We'll just have to stay diligent and keep our fingers crossed.

Labels: Potty Training adventures


Posted by Heather Noel :: 10:38 AM :: 2 Comments:

---------------------------------------
It's someone's birthday!!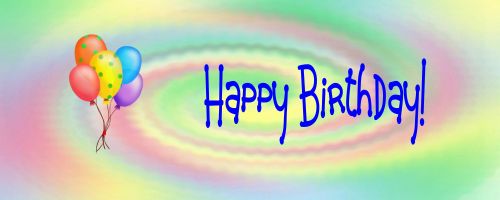 It Jessica's birthday over at Raising Joey!! Stop by and wish her a happy birthday. And while you're there take a look at her adorable son. Happy birthday Jess!!

Labels: friends


Posted by Heather Noel :: 7:48 AM :: 1 Comments:

---------------------------------------
Wednesday, March 28, 2007
So I'm officially a SAHM....kinda
For the next week and a half completely. But of course I still have school. But I will be home everyday before 2. I'm excited. I am so ready for to relax for the next week. I have lots of stuff I want to accomplish. Mostly Spring cleaning. Yeah I've got that itch. I had so much fun at Tanner's school today. We got to hide all the Easter eggs and it was so much fun watching them find all the eggs. And they did. They played in the water, and got dirty. We found out that Tanner's buddy from school actually lives right down the street from us, so his mom and I are going to try and get together and let them play together. I am also planning to hit the potty training head on. Hopefully we can accomplish something in the next week. Well. Its 10:00 my normal bed time, and I dont have to go to sleep. I'm not sure what to do. Hmmm. Well unitl tomorrow my first offical day as a SAHM!!!
Posted by Heather Noel :: 8:56 PM :: 2 Comments:

---------------------------------------
Wordless Wednesday...Spring has so Sprung!!
Okay so not so wordless, we took these today, the weather was gorgouse, and I thought they turned out pretty good.
Posted by Heather Noel :: 8:47 PM :: 0 Comments:

---------------------------------------
Tuesday, March 27, 2007
I promised pictures....

So here we go. We had Easter early with my in laws, because my mother in law will be in Oklahoma over Easter. Tanner had a blast. He died eggs...
And boy did he ever get messy...note the too small t-shirt. I
didn't
think about shoes, and his white sneakers looked like rainbows, thank God for the Mr. Clean magic eraser....
After a wardrobe change, and trying to get his hands from being green, Scott hid Easter eggs, and I must say that my little monster did pretty good finding them by himself...
I

don't

know why this one turned out blurry sorry. But you can still see how cute he is.
This is my favorite picture from Sunday. We had so much fun. This is the first time that he was actually excited about doing eggs and finding them. He's gotten to this fun age where he loves everything and he wants to try it all. I love watching him grow and be

adventurous

. I cant wait for Halloween this year. Tomorrow he has an Easter egg hunt at school, and since I only have one exam...just one, I get to go and volunteer. Its going to be so much fun.

Labels: The kid


Posted by Heather Noel :: 7:25 PM :: 2 Comments:

---------------------------------------

Just a quickie

So I get back into the swing of things and school hits me with a butt load of stuff to do. But I can finally say, I am done with all my papers. Yay me. No more up til midnight at the computer. Well at least until next semester. In the past week I have written 7 papers, given a speech, and as of now taken one exam, number 2 is next period, and number 3 is in the morning. And hopefully that will be my last one for the week. If I get lucky I will get out of class by 930, and I start my break early. Yippee. When I get home tonight I have some great pictures from this weekend to upload. So let me go, I want to study a little bit before my exam. Unti later all.

Labels: school


Posted by Heather Noel :: 9:44 AM :: 1 Comments:

---------------------------------------
Friday, March 23, 2007
My big boy...
While we're still working on the potty, Tanner likes to wear big boy underware, but since we still have accidents he has to wear them on top of his diaper. I think he's so cute wearing them. But of course I'm a bit biased
Labels: The kid
Posted by Heather Noel :: 9:00 PM :: 3 Comments:

---------------------------------------
Thursday, March 22, 2007
I'm Back....
Yay!! I'm up and running. Thank God. Thanks to Beck's other half, my laptop is up and running and I can blog from the comfort of the living room again. All I can say is THANK YOU CHRIS!! Well I guess I should try and update. So I am in countdown mode at the job. One more week. Finals are next week. Ugh. I shouldnt complain I really only have 3 finals, its not too bad. I have 2 oral reports to do on Mon aand Tues that kinda sucks but hey. Once I leave Thurs I'm out for a week. Tanner is a mess. He is just the total boy package. Wanting to play outside and get dirty. He's always wanting to go to school, he doesnt understand why mommy goes everyday andhe doesnt. I feel bad that school ends for him in May and they're out for the summer, I'm going to try to find something for him to join. I have to call around and see if there are any sports or anything that starts at 2. Scott has been absolutly wonderful. He has cleaned the whole house. And he's kept it that way all week, that's been so wonderful. Now that things are going to be slowing down, I can get back into my regular blogging schedule. Reading and writing. I know this is quick but I am a little tired. I have a lot of Tanner stories but no time right now, and hopefully I can some more pictures uploaded and on here. And now ladies and ladies we will be returning to our regularly scheduled blogging program.

Labels: Just stuff


Posted by Heather Noel :: 9:08 PM :: 4 Comments:

---------------------------------------
Sunday, March 18, 2007
Regrets
Labels: Nothing but family
Posted by Heather Noel :: 4:59 PM :: 2 Comments:

---------------------------------------