Wednesday, March 22, 2006
First hair cut
Well today my little man in 15 months old. Where has the time gone? Since it is monthly milestone we decided to take him and have his hair cut. (Yes Beck we finally did it). He did awesome. He didnt cry or whine. We took him to this place called YAMS (I wish they had a website because I would promote them big time). We saw their add on Tv awhile ago and decided that was where we would take him They only cut kids hair. And they were wonderful. So sit back. I have some pictures to post. ***It wont let me post any pics right now. I will try again later.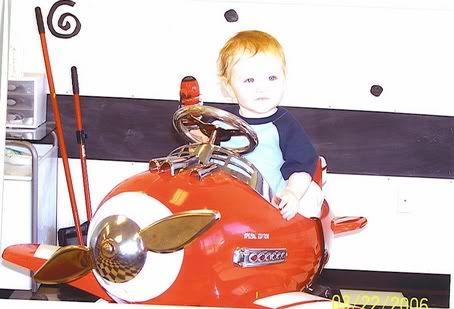 This is the one they took before his hair was cut
This is right before she started.
This is the finished product!!
Posted by Heather Noel :: 6:31 PM :: 0 Comments:

---------------------------------------